CALL US NOW ON 07732 639665
Roof Cleaning Kingston, London
Kingston upon Thames Roof Cleaners
Professional Roof Cleaning
KINGSTON ROOF CLEANERS
---
Are you looking for a professional roof cleaning company in Kingston upon Thames, London? Here at Wimbledon Cleaning Company we provide residential and commercial roof cleaning and moss removal services in Kingston and throughout South West London. We have a professional team of experienced roof cleaners and have specialised equipment for removing moss and cleaning our customers roofs.
Having your roof cleaned and maintained helps to avoid expensive repair and replacement costs in the long run and enhances the appearance of your property to any visitors you may have to your home or business premises. This is where we can help. Our expert roof cleaning team will remove all moss, debris, dirt, grime and organic matter such as lichens and algae from your roof before giving it a biocide treatment, leaving it looking like new again.
Moss Removal Service
ROOF TILE SCRAPING AND CLEANING
---
We will gently scrape the moss from your roof tiles so that we can give them a biocide treatment that will clean the surface thoroughly and will continue to work long after we have finished our work. Due to the changeable UK weather conditions, moss can become a particular problem for home-owners and businesses, but we are able to fix that problem for you.
We use high reach and high-access equipment when cleaning roofs that are not accessible by ladders. In some cases we may use tower scaffolding, depending on the situation.
Give us a call today and speak to us about our roof cleaning service in Kingston upon Thames. We offer free no-obligation quotes and can arrange a site visit at your property. We are ready and waiting to take your call or reply to an email.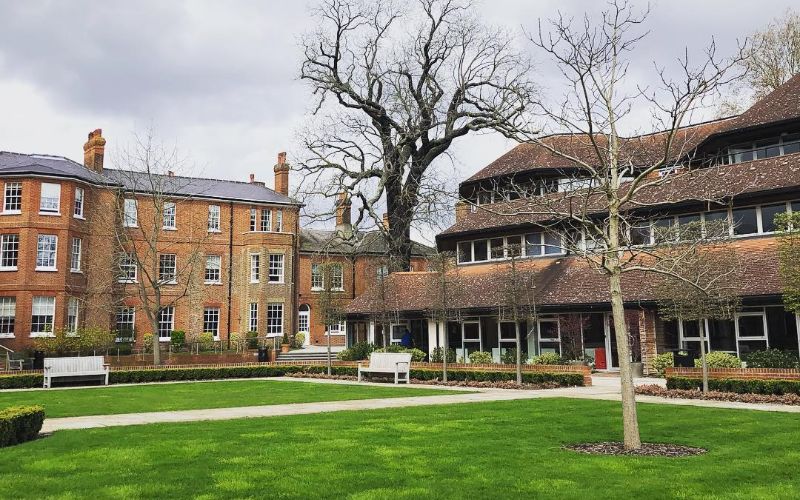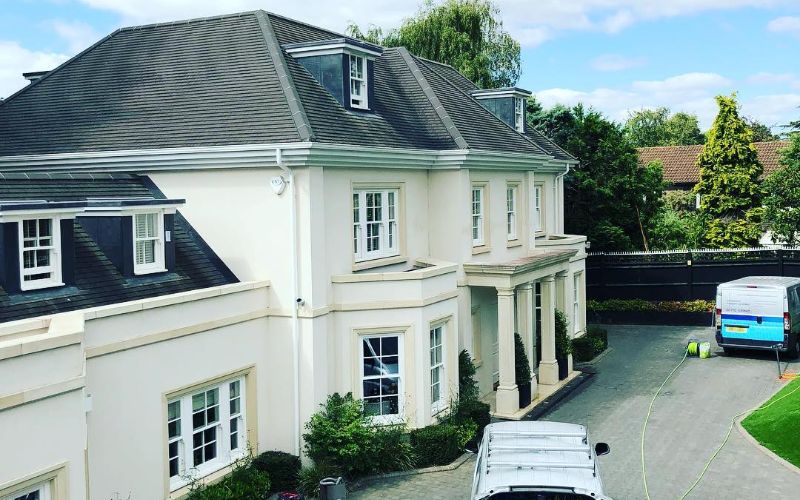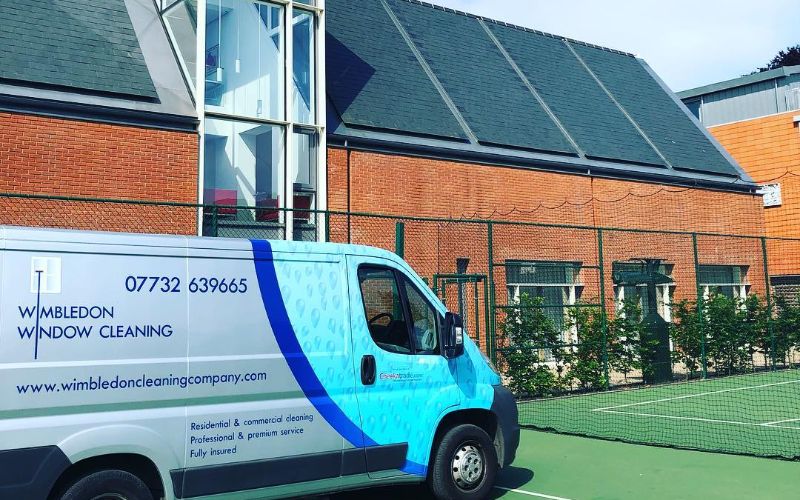 ROOF CLEANING SPECIALISTS
---
As a specialist roof cleaning company, we always ensure our equipment is kept well maintained and replace anything that needs to be replaced. All our roof cleaning staff are fully trained in the use of any equipment the use as well as high-access equipment. We are also fully insured to carry out any roof cleaning work we do for our customers in Kingston upon Thames.
Over the years, our exterior cleaning team have gained a huge amount of experience and knowledge within the exterior cleaning industry and use it to great effect. Customer service and a high quality of workmanship is at the heart of everything we do. Keeping our customers happy is what we do.