CALL US NOW ON 07732 639665
Window Cleaners in South West London
Local & Reliable Cleaning Company
Domestic & Commercial Cleaning
LOCAL & RELIABLE WINDOW CLEANING
---
The stereotypical image of window cleaners knocking on the doors of their customers to ask for fresh water is very much a thing of the past thanks to innovative new technology such as the Pure Water window cleaning system. Wimbledon Cleaning Company undertake all domestic window cleaning and commercial window cleaning work using this system, and the window cleaner we assign to your property will be fully trained in using it.
In addition to Wimbledon, we cover the surrounding Putney and South West London areas. If you've been looking for genuinely local and reliable window cleaners for your home or business, we'd like to hear from you. Below, we provide an insight into our domestic window cleaning services and also the commercial side of our work.
Pure Water Cleaning System
FOR A STREAK-FREE FINISH
---
Most of the property owners we encounter believe regular tap water to be clean when, in fact, it actually contains many impurities. When window cleaners use tap water to clean glass and frames at properties in and around the local area, those impurities cause smears. This isn't a problem when you use our company for domestic window cleaning services.
Our window cleaners use the latest Pure Water cleaning system to provide customers in Wimbledon, Putney and all surrounding locations with a streak-free finish. While your windows will be left slightly wet when we finish, the combination of 100% pure water and natural drying will leave a spotless finish with no smears whatsoever.
Commercial window cleaning services are also available. We have glowing testimonials from home and business owners locally who use our company on a repeat basis.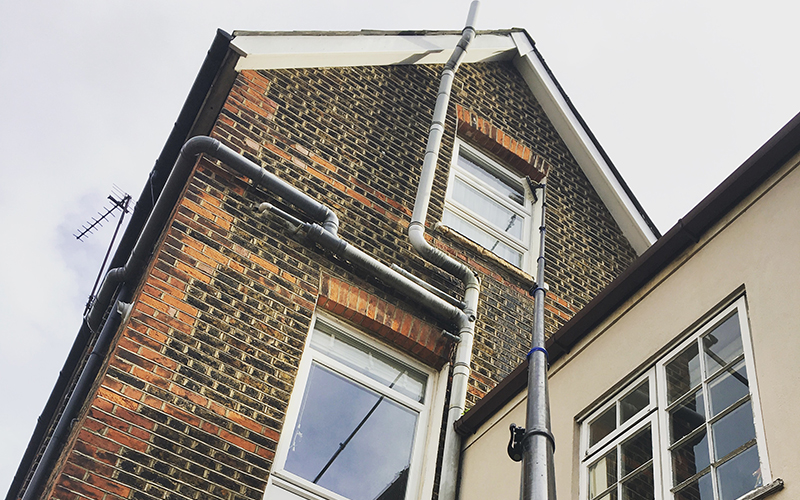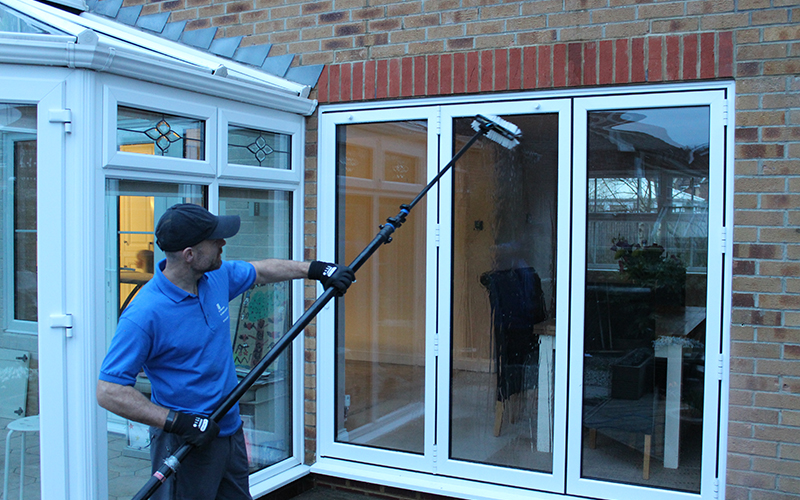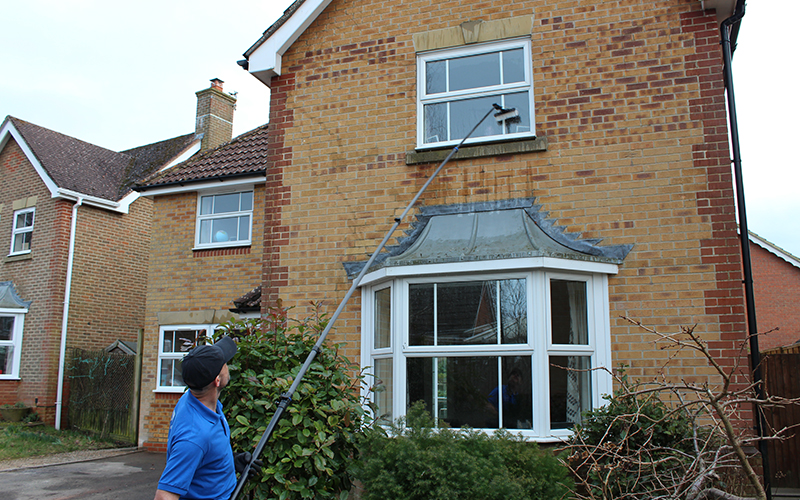 DOMESTIC WINDOW CLEANING
---
Tap water isn't ideal for domestic window cleaning work in Wimbledon or Putney, or anywhere else, because it contains impurities which result in streaks. Wimbledon Cleaning Company uses the Pure Water cleaning system which provides a completely smear-free finish. The system is based around the use of 100% pure water and no harmful chemicals.
* Provides a finish which consistently satisfies the customer
* Domestic window cleaning services provided by a local and reliable team
* A friendly, personal and customer-focused approach is adopted at all times
* Your window cleaner works at ground level and never has to use ladders
* Available in Wimbledon, Putney and all of South West London
We advise customers that window cleaning using the Pure Water system leaves windows slightly wet upon completion but natural drying promotes a streak-free finish.
COMMERCIAL WINDOW CLEANING
---
The cleanliness of your commercial property tells customers and visitors a lot about the way you run your business. Having a team of window cleaners to maintain appearances is vital for companies in the Wimbledon and Putney areas, especially those in offices with glass fronts. Our window cleaning services help business properties to fulfil their kerb appeal.
* Regular or one-off services based around the needs of your business
* 100% satisfaction guaranteed or we'll refund your money
* Genuinely local and fully reliable commercial window cleaning service
* Window cleaner works from the ground to ensure a safer service at all times
* No smears or streaks thanks to the use of 100% pure water
For domestic and commercial services in Wimbledon, Putney and South West London, contact our window cleaners now on 07732 639665.
DOMESTIC & COMMERCIAL EXTERIOR CLEANING